SLAE32 Assignment4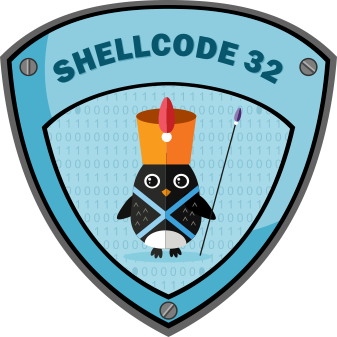 This blog post has been created for completing the requirments of the SecurityTube (Pentester Academy) x86 Assembly Language and Shellcoding on Linux certification:
x86 Assembly Language and Shellcoding on Linux
Student ID: SLAE-1562
Objects
Prerequisite
Obtain the Kali (x86) Linux 2020.3
Purpose to create custom encoding schema
When comes to shellcode encoding, using a custom encoded shellcode would have a slightly better chance to beat signature-based anti-virus and IDS/IPS compare to generate an encoded shellcode from the famous msfvenom. In this blog, the idea for my encoding schema is to chain different encoding schema together.
Step1 - Create the encoder in Python
The encoder takes a shellcode, XOR it with "0xBB", then add each code with 5 bytes, then in the end, the "0xcc" is added in between each code. The shellcode I used is from the reverse TCP shell I created at here.

Step2 - Create the decoder in Assembly x86
Note: The "0xdd"s I added at the end of the shellcode are used for telling if the shellcode is reaching to the end.
Step3 - Compile the decoder and extract the shellcode
Compile.sh:

The shellcode doesn't contain "\x00" or other undesired bad characters, so we can proceed to test the shellcode in a C program. A test program written in C is being used to test the shellcode:
Step4 - Compile the shellcode in the test program and test it


The shellcode is successfully executed and the reverse TCP shell is connected to my kali's IP 192.168.200.136 on port 4444.
Step5 - Verify the decoding process in GDB
The encoded shellcode keep being decoded, we can see our original reverse TCP shellcode is slowly presented as its original assembly code.


You can find all the above code at here.
Thanks for reading :)